Don't Just Ski.

TRAIN.
3 DAY ALPINE SKI SUMMER TRAINING CAMP

AUGUST 1st through 3rd, 2023




8:30 am to 12 pm



SOLD OUT - JOIN THE WAITLIST!
Attention Ski Racers, ages 12 to 18. Book early. Space is limited and is filled on a first come first serve basis. ! With the exception of returning racers who will be given priority through the end of May, space will be filled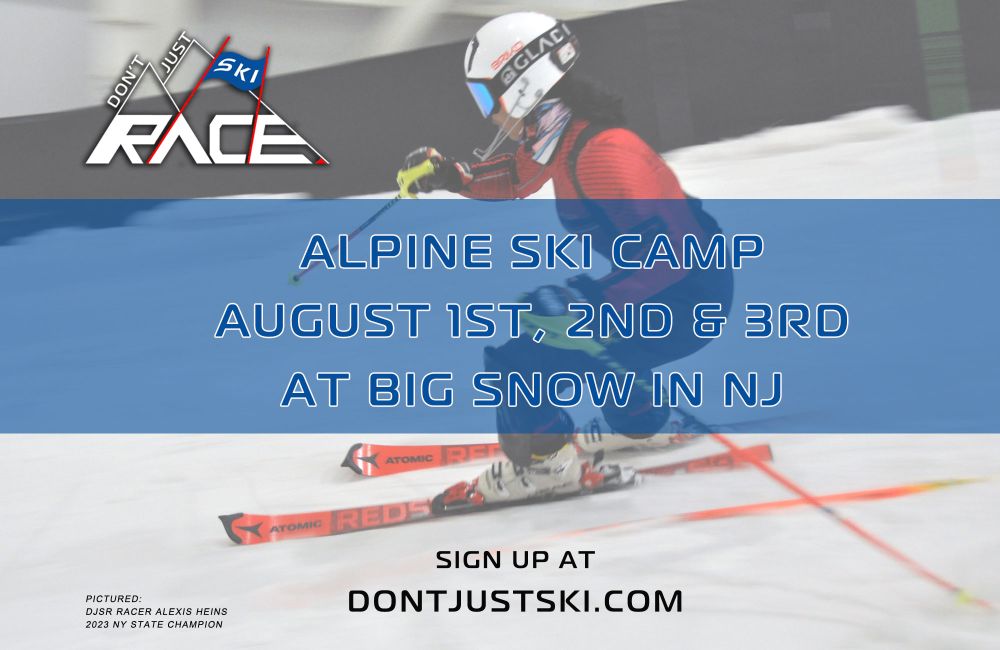 WE WELCOME ALL CLUB & HIGH SCHOOL RACERS Our three-day slalom ski camp aims to allow ski racers from around the region to have access to summer training in slalom-specific drills and tactics. The camp will focus on alpine racing skills, technique, and fundamentals. We will be utilizing brushes, stubbies, and slalom gates; and setting a variety of slalom courses for racers to carve turns, run gates and receive pointers. Athletes will have access to multiple drills and training courses on terrain ideal for obtaining and perfecting skills. Racers will be guided by DJSR's experienced alpine race coaches. This is an excellent opportunity to get an edge up this summer, make friends, compete in dual slalom and have fun.
The DJSR Summer Camp will be conducted over 3 consecutive days between 8:30am and 12:00pm. We have an exceptional group of certified and experienced race coaches excited to work with you. The combination of our exceptional group of alpine race coaches and our commitment to individualized attention is what sets our ski camps apart and contributes to the success of our athletes. Join today and experience the benefits of our high 3:1 athlete-to-coach ratio. 
LOCATION: Big Snow American Dream, 1 American Dream Way, E Rutherford, NJ
DJSR RACE COACHES: Rodney Calafati (Sparta HS / Stratton SWSC), Jim Backman (Pingry HS / Stratton SWSC), Roy Scovill (Wayne Hills HS), Robert Lincoln (Mount Peter Racing), KC Lister (Bernards HS), Jonathan David (Mount Snow MSA), Kyle Markovich (Sparta HS), Boris Kaushansky (Mountain Creek Racing MCSRC), Patricia Backman (Mountain Creek Racing MCSRC), Johnny Walker (Snow Mellow Racing SWAIN), Serena Calafati (Sparta HS / Stratton SWSC), Claudia Calafati (Stratton SWSC / UVM ASRC / Sparta HS), Carole Scovill (Killington KSC Masters Racing / Mountain Creek MCSRC), Christine Larsen (Pingry HS), Jim Blondek (Proctor Academy), Laura Landshof (Stratton SWSC), Lucas Masi (Morristown Beard HS), Andrey Yunusov (Bear Creak / 4 Season Alpine), Brendan Muhs (Mountain Creek MCSRC), Rylee Selsor (Winter 4 Kids) & Jason Baker (Mountain Creek MCSRC).
PRICE: $650 for three days. In full at the time of registration.
FORMS OF PAYMENT: 
Venmo @Therese_Calafati * Please do NOT indicate payment is for goods or services! 
Zelle at 201-874-9300
JOIN IN 3 EASY STEPS: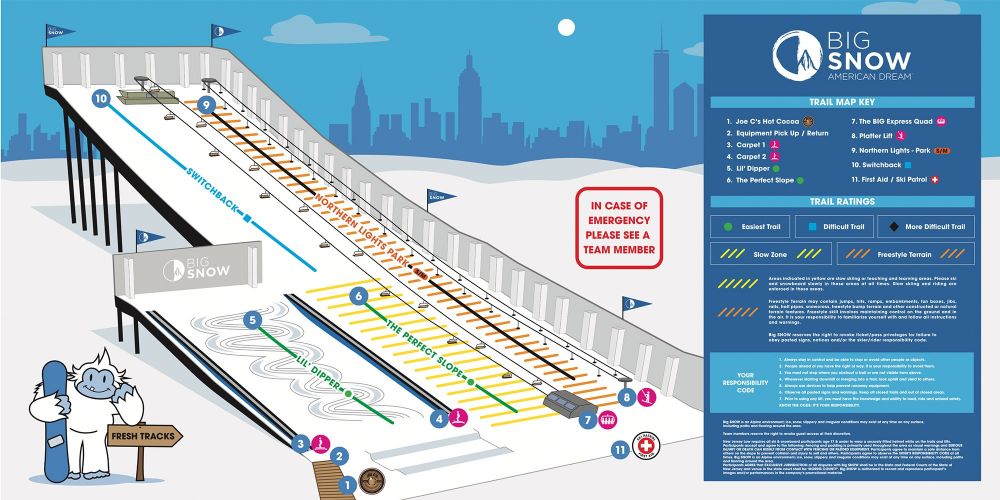 PARTICIPATION REQUIREMENTS:
BENEFITS:
High Athlete To Coach Ratio of 3:1
Experienced USSA Certified Alpine Race Coaches
Lift Ticket Included
Slalom Gate Training
Movement Analysis
Structured Free Skiing 
Skillsquest Drills, Brush Line Cues & Stubbies
Variety of Slalom Training Courses
Dual Slalom Competition - 1st & 2nd Place Race Awards:

13 and Under
Ages 14 & 15
Ages 16 and Up

Exclusive Private Access - NO Lift Lines!
DJSR GIFTS: T-Shirt & Wrist Band
OPTIONS:
Movement Analysis - Post-Camp 30 Min. Virtual Consultation with a DJSR Coach + $60
---
CANCELLATION POLICY:
For cancellations made three months prior to the camp, a full refund less a $100 processing fee will be issued. If a cancellation is made more than two weeks prior to the camp for any reason (ex. injury/illness/change in plans), you will receive a full refund minus your non-refundable deposit ONLY if we are able to fill your child's spot. Any cancellations made within two weeks of your child's camp will not receive any refunds. Submit all cancellation requests to Race@DontJustSki.com