Don't Just Ski.

TRAIN.
2 DAY ALPINE SLALOM TRAINING CAMP AT BIG SNOW
Sat. Oct 22 & Sun. Oct 23
5:45 am to 9 am
Sorry, The Fall Training Camp Is Sold Out !
Attention Ski Racers, ages 11 to 18. Get a head start on the season and take advantage of this excellent opportunity to work on technique, perfect your line and slam some gates. This fall, we will be conducting another private two-day slalom training camp at Big Snow in East Rutherford on the weekend of October 22 and 23rd.
The Don't Just Ski RACE (DJSR) two-day camp aims to allow ski racers from around the region to have access to fall training in slalom-specific drills and tactics. The camp will focus on alpine racing skills, technique, and fundamentals. We will be utilizing brushes and stubbies; and setting slalom courses for racers to carve turns and run gates. Athletes will have access to multiple drills and training courses on terrain ideal for obtaining and perfecting skills. Racers will be guided by high-level athletes and experienced race coaches. This is an excellent opportunity to get an edge up this season.
THE CAMP IS OPEN TO ALL RACERS. We welcome NJISRA, NJSRA, NYSSRA, PARA, TARA, and VARA racers. 
The camp will be conducted over 2 consecutive days on a Saturday and Sunday. We have an exceptional group of certified and experienced race coaches excited to work with you. As usual, we will offer a strong coach-to-racer ratio. DJSR offers a strong 1-to-5 Coach-to-Athlete ratio that allows our coaches to address the individual needs of each racer. With a focus on slalom gate training our two-day race camp will prepare you for the upcoming race season.
LOCATION: Big Snow American Dream, 1 American Dream Way, E Rutherford, NJ
CAMP COACHES: Rodney Calafati (Sparta HS / Stratton SWSC), Jim Backman (Pingry HS / Stratton SWSC), David Martin (Stratton SWSC), Robert Lincoln (Mount Peter Racing), Brendan Hickey (Stratton SWSC), Jonathan David (Mount Snow MSA), Roy Scovill (Wayne Hills HS), KC Lister (Bernards HS), Boris Kaushansky (Mountain Creek Racing), Kyle Markovich (Sparta HS), Carole Scovill (USSA Masters), Christine Larsen (Pingry HS), Patricia Backman (USSA), Johnny Walker (Green Mountain Valley GMVS), Claudia Calafati (UVM ASRC), Riley Wolfinger (UVM ASRC), Brendan Muhs (Keene State) & Serena Calafati (Sparta HS).
NOTE: Coaches vary at each camp and are subject to change. All racers are placed into groups and assigned two coaches other than their regular ski coaches. NJISRA racers will NOT be coached by their high school race coaches.
PRICE: $360 for both days.
NOTE: Space is limited and will be filled on a first come first serve basis. PRIORITY will be given to all the racers that previously attended our summer camp until Aug 25th. Once filled, your name will be placed on a waiting list.
PAYMENT DUE IN FULL: Via Venmo @Therese_Calafati
Should we need to cancel we will return your payment in full. Should you need to cancel, a refund will be issued if we are able to fill your space.
JOIN IN 4 EASY STEPS: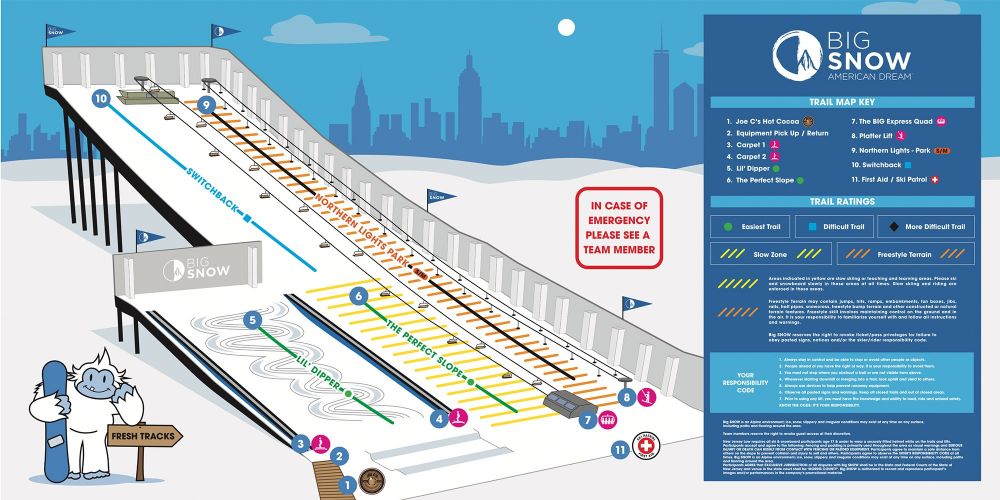 PARTICIPATION REQUIREMENTS:
Race Experience
Ages 12 to 18
Chin guard required to run slalom gates
Pole guards and Shin guards highly recommended
Signed Waivers & Emergency Contacts
BENEFITS:
Private 2-Hour Training
Structured Free Skiing
Skillsquest Drills
Brush Line Cues
Variety of course sets with single poles, stubbies, and brushes
Dual Slalom Fun
Experienced USSA Race Coaches
5 : 1 Average Athlete To Coach Ratio
NO Lift Lines!
NOT INCLUDED:
Transportation is NOT provided. We can assist with coordinating shared rides.
Food, snacks & beverages - plan accordingly